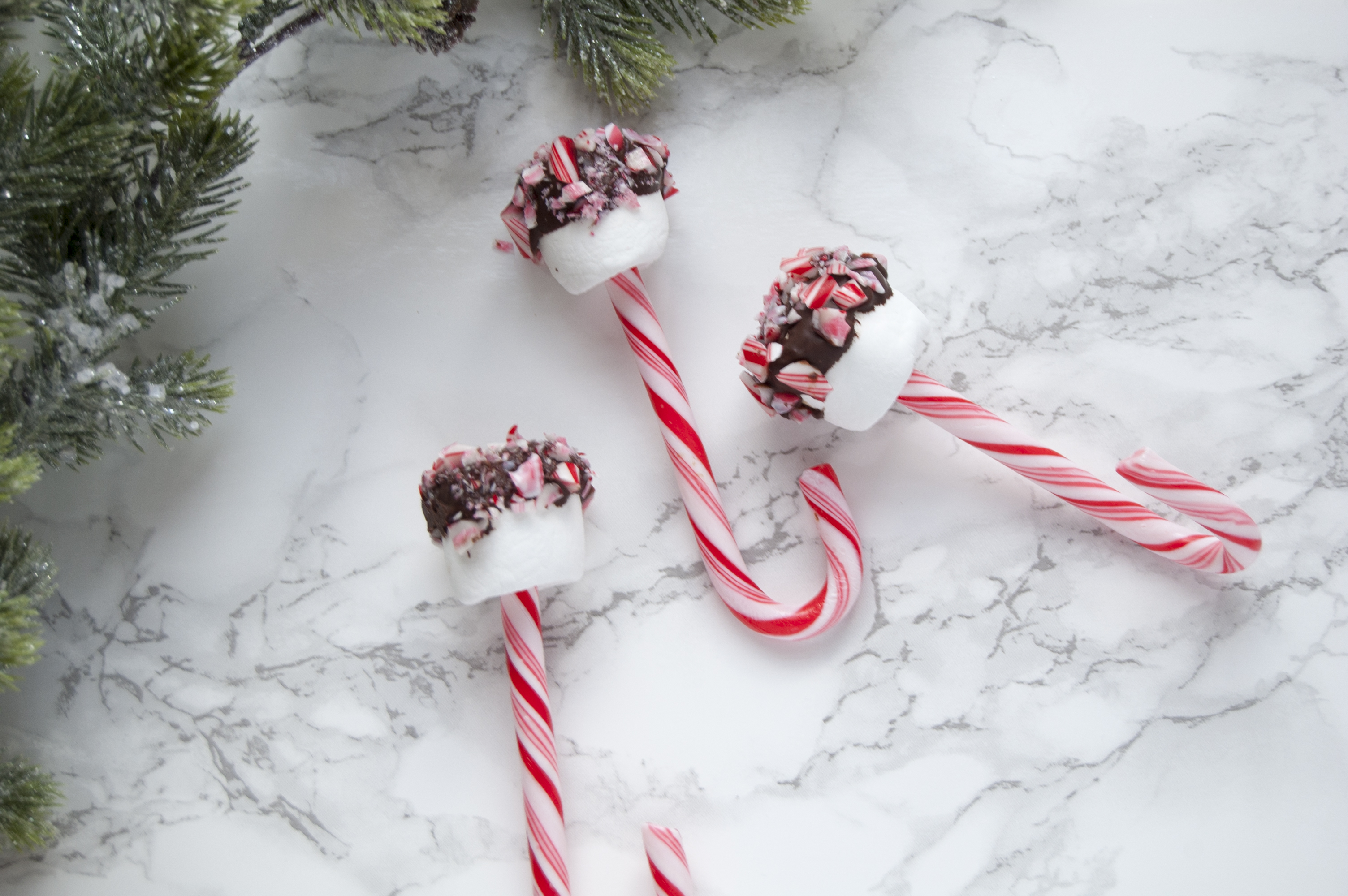 If you're looking for a sweet and simple Christmas candy recipe, these Peppermint Candy Cane Cocoa Stirrers have become my favorite! My parents were in town this past weekend and that means lots of holiday cooking and crafts! My mom brought this simple recipe to add to the bags I'm giving our neighbors and postman. We included a homemade hot cocoa mix, as well as a few cookies along with these stirrers. They take no time to make and are the perfect addition to a little Christmas gift!
Peppermint Candy Cane Cocoa Stirrers
small to medium size candy canes (I suggest not using the super small ones as the marshmallow will swallow it up!)
bag of chocolate chips
candy cane dust (we crushed our own from candy canes)
bag of full size marshmallows
Press the ends of your candy canes into full size marshmallows until they reach the opposite side but do not poke through.
Heat your chocolate chips on the stove or in the microwave and pour into a dish that's easy for dipping.
Dip and roll the ends of your marshmallows in the melted chocolate.
Roll them in the candy cane pieces.
And set on wax paper to dry overnight!