'Tis the season for family portraits and Christmas cards! We're sharing 5 tips for planning your family's holiday photo outfits. Today's post is a guest post by Brittany from Sweet Magnolia Photography. She's a pro when it comes to holiday family photos so I asked her to give us some tips on planning those perfectly coordinated, Pinterest-worthy outfits!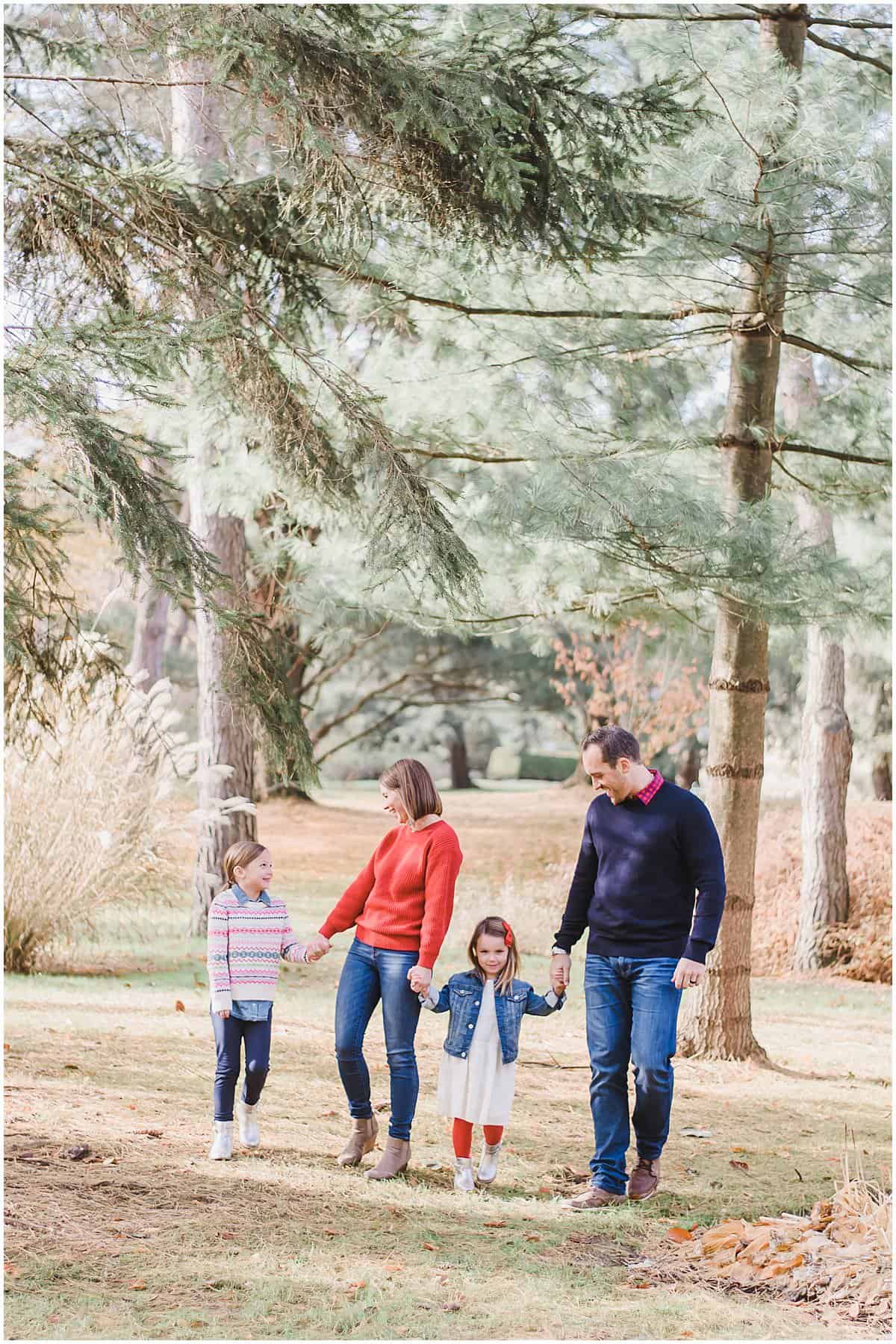 For most families, the Christmas season is the one time of the year you'll update your family portrait that will be sent to friends and family near and far and make it's debut around your home for the upcoming year! 

And you may agree, choosing your photographer for the task will be the easiest part to this all, it's picking outfits for the entire family that can be a real doozy! Will the outfits match our Christmas card? Will the outfits compliment our home decor when hung in a frame? Where do I even begin?

I'm happy to share five tips when planning your outfits for your next family portrait!

Tip No. One: Start with Mom's outfit first.
I always suggest starting with Mom's outfit first. Since it's likely you'll be pulling all the outfits together, starting with what you will be wearing will create the domino effect of colors, patterns and style of clothes that everyone in the portrait will be wearing too! 

Tip No. Two: Buy outfits that you feel good in!
This is an important one! Be sure to buy clothes that are comfortable and you feel great in! Days before your session, be sure to do a test run on everyone to make sure they fit well and you won't be pulling or adjusting during your portraits!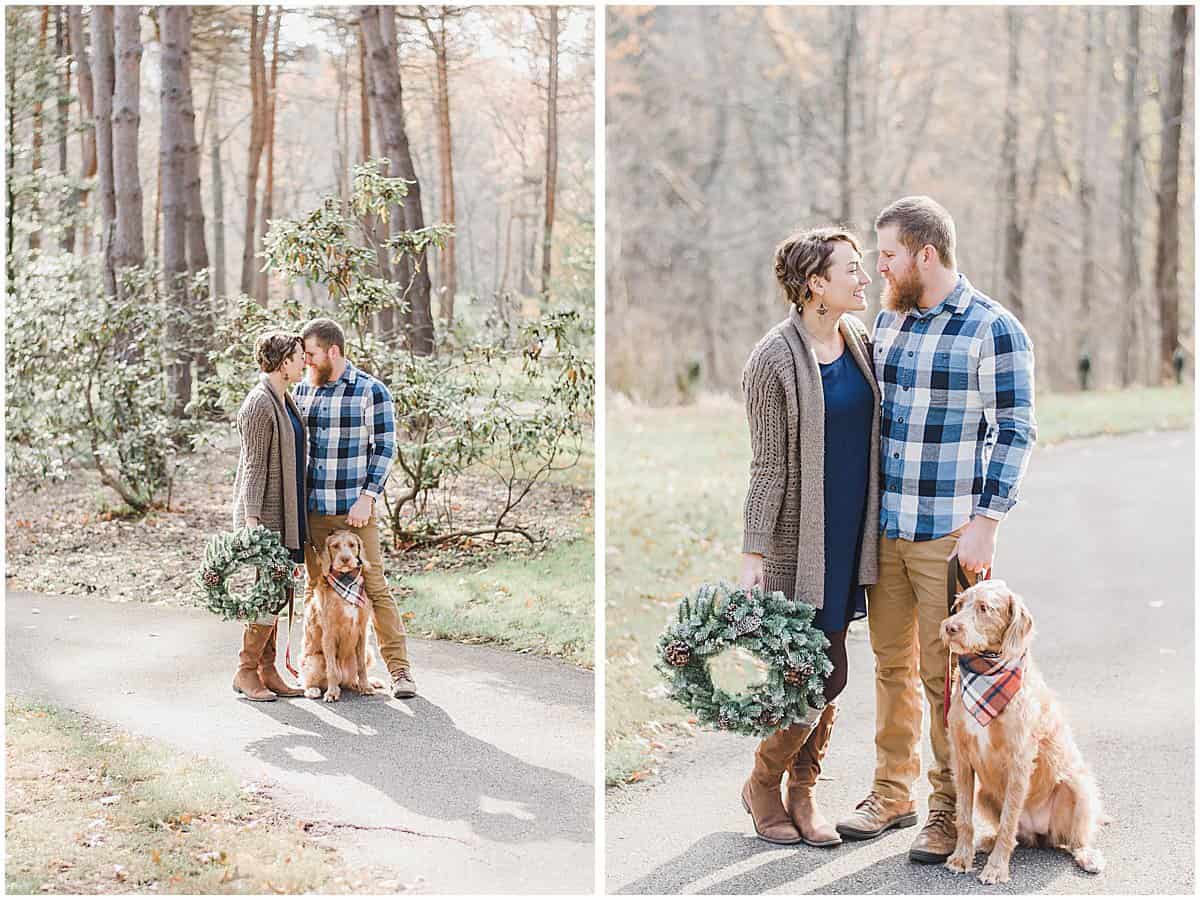 Tip No. Three: Compliment each other, not copy!
After picking out your outfit, be sure to make sure the rest of your family's outfits compliment the colors or patterns of yours and refrain from everyone wearing the same thing. This will create visual interest to your portraits. For instance, if you are wearing a wine colored dress with a denim jacket, your little one could wear a denim overall dress with wine colored tights and a furry cream vest over top! 

Tip No. Four: Stick to one or two patterns at most.
You don't want the patterns on your clothes to be so busy that your portrait gets too messy and takes the focus off of your family.  Sticking with one or two patterns max, and keeping everyone else in solids is the best option. Flannels, stripes, or dainty dots/flowers are a few great patterns to look for!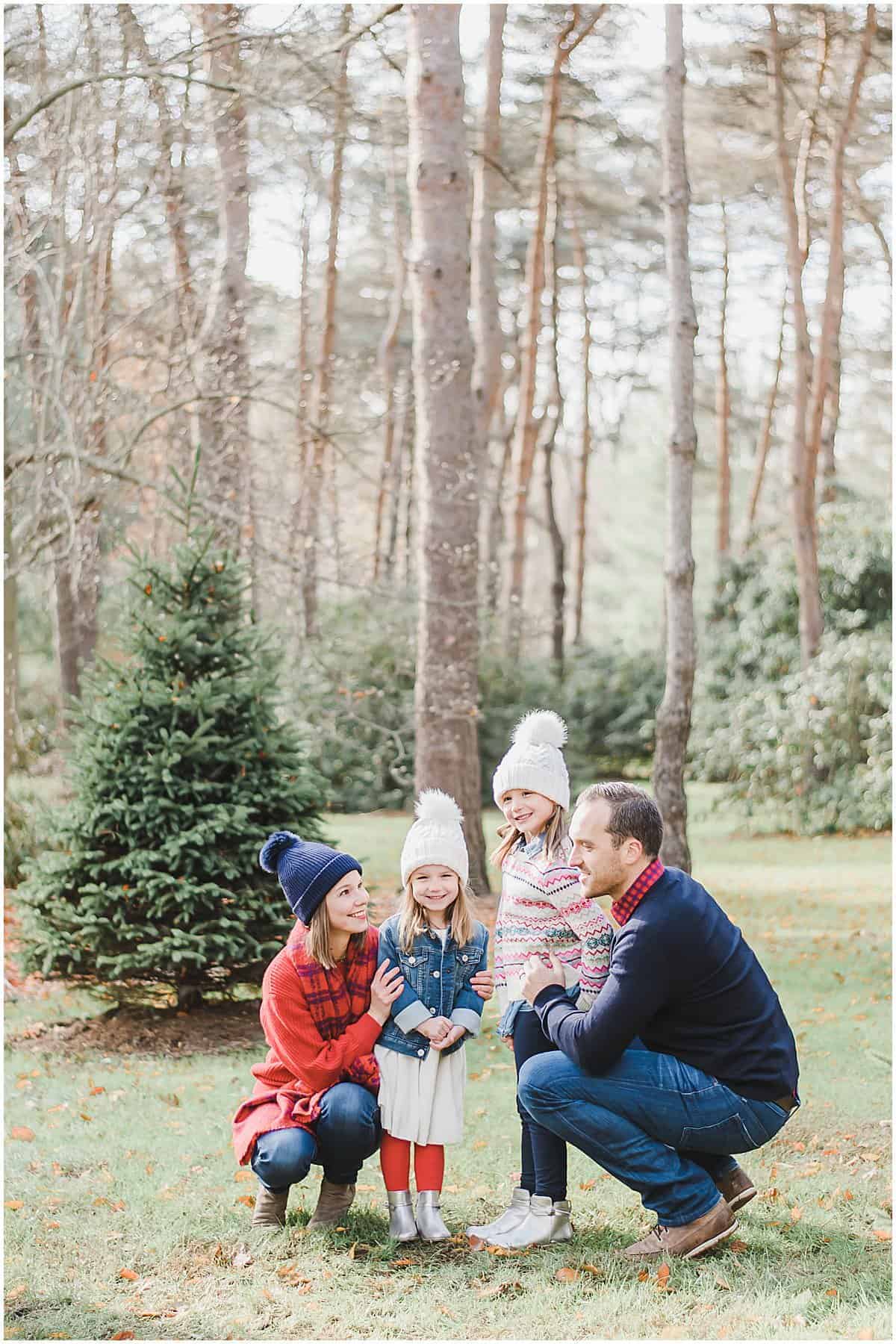 Tip No. Five: Don't forget to layer and accessorize!
When you are out shopping for your family portrait outfits, take a look at the mannequins that are on display! They often will have a sweater, cardigan, scarf or jewelry to give the outfit just the right amount of pop! This will help take your outfit from 'good' to 'perfect'. Jackets, sweaters, hats, scarves, cardigans and necklaces are a few ways to bring that perfect touch to your portraits. (And they are functional too if it's a tad chilly during your session!)

*Bonus tip: If finding the right colored or patterned outfit together for your session is still such a daunting task, many stores now have coordinating family outfits already planned and put together for you. So convenient!
I hope you have enjoyed reading through my tips for choosing your outfits for your upcoming family portraits and find them helpful for the Holidays! 
---

Head over to Sweet Magnolia Photo to learn more about Brittany and book your family shoot!