There's nothing better than the perfectly put-together neutral wedding. I have always loved neutral colors. There's just something about them that reminds me of plush blankets and cozy atmospheres. Especially now as Fall is drawing near and the colder temps are upon us (finally!) While an all-white wedding is something out of a dream… it's not always practical or interesting, to be honest. That's when these soft neutrals are the perfect color palette. The following curated boards were the inspiration behind the Haylen suite and its light colors and soft, plush details.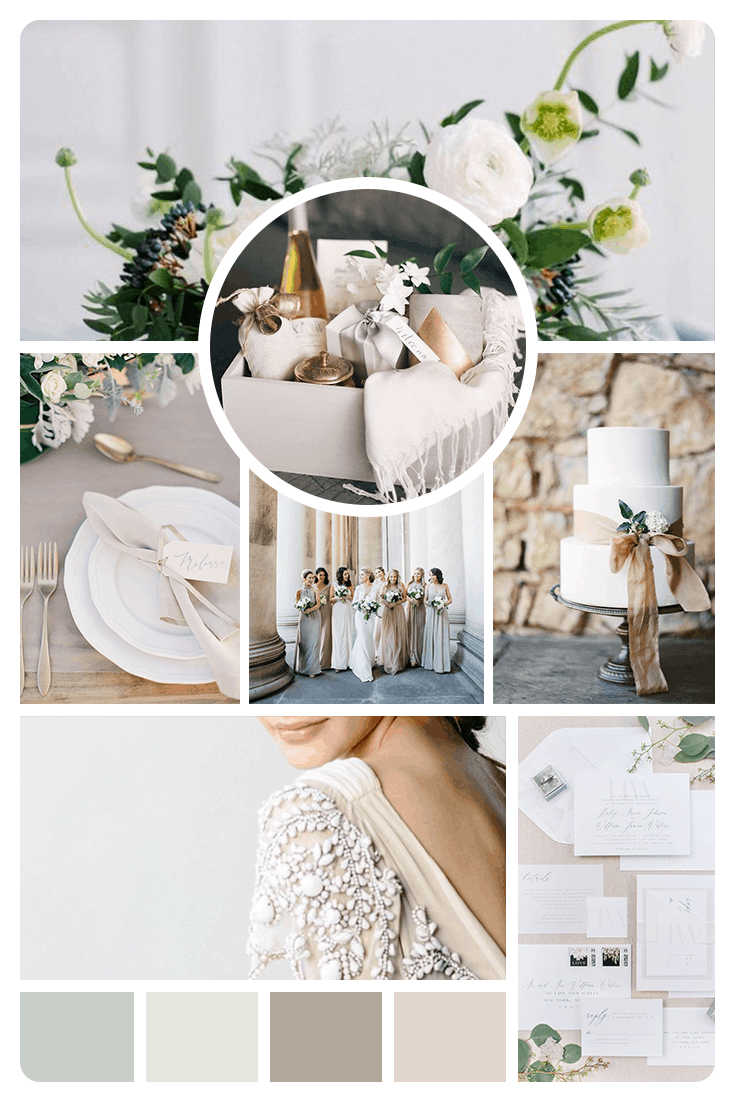 Highlighting greenery and various textures adds interest to neutral colors that could otherwise be on the plain side. A silk ribbon detail on your cake, bouquet or to package your wedding invitation is the perfect way to add texture and interest to the more simplistic details of a neutral wedding.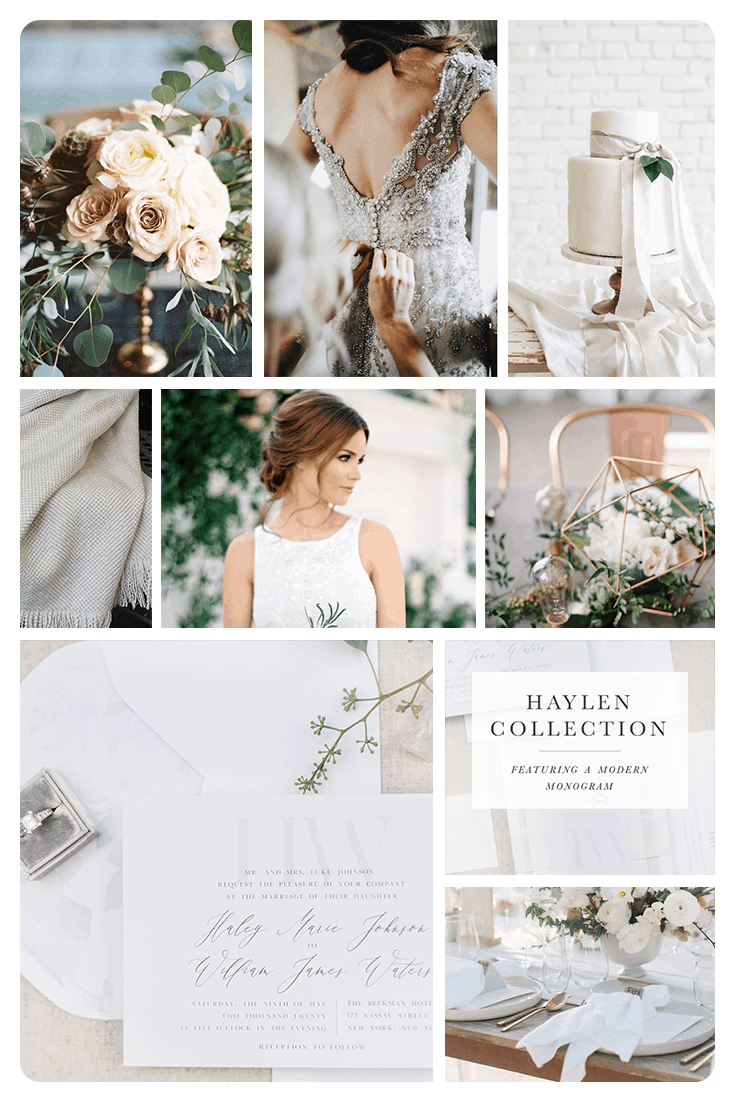 The Haylen suite is one of the favorites in the new MMFP Fall Collection. Click below to see the full suite and order a sample! 
Head over to the Haylen Inspiration Pinterest board to view more details about the images included.