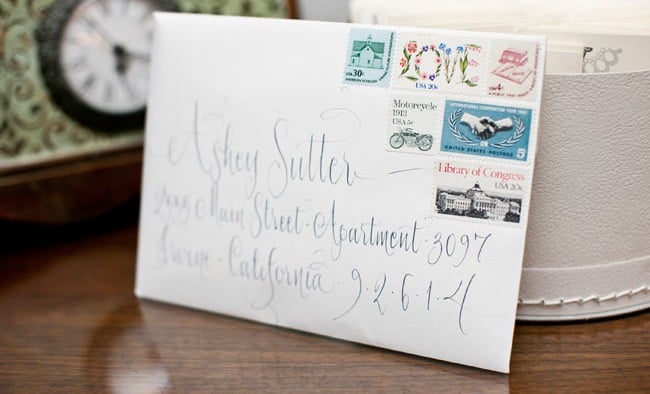 There are a lot of questions when it comes to what should be included in a wedding invitation. This is your special day and you want it to be perfect. It all starts with an invitation that has all the details your guests need and expect. There's nothing like receiving an invitation in the mail missing an address, a reception location, or other important details that may have been left off. So what are the essentials? I have received this very same question numerous times so I thought I'd share a little insight when it comes to what is proper for your invitations.
I'm a true believer in proper etiquette and following 'social rules', but each event has it's own style and personality. It doesn't make sense to send a formal, elaborate invitation for an outdoor barn-style wedding. I'll touch on invitation styles and wording options in another post but for now, lets look at what pieces should be included.
All wedding invitations should include details your guest will need, such as: 
Who is hosting – the parents of the bride or couple, the couple themselves or others
Who is being honored – the names of the bride and groom
When the event will take place, date and time
Where the event will take place
When everyone invited to the wedding is also invited to the reception, then reception information is included as well
The traditional mailed invitation is a 5 x 7  or 5.5 x 7.5 flat or folded card on heavier stock paper with an outer and inner envelope, although there are beautiful more contemporary designs available now that break this custom. Your invitation should include all the important information listed above. I'll touch on wording options in another post.
Now it's time to consider whether you need a response card or other enclosures to complete your invitation set.
Response or Reply Card
Many modern couples develop a wedding website where guests can easily send RSVPs. This cuts down on costs and makes it easier to keep track of all your responses. If you'd rather go the traditional route, a response card is needed for the guest to complete and return via snail mail. If you include a response card, make sure you have a corresponding, pre-printed envelope complete with postage.
Reception Card
A reception card does just what it says – invites guests to your reception. If  your reception is taking place at the same location as your ceremony, simply including "Reception to follow" at the bottom of your invitations is acceptable and the norm. But, if your reception is at another location, you will want to send an enclosure care with reception time and location.
Accommodation Card
The accommodation card provides hotel reservation information. If you have a block of rooms reserved at a local hotel or resort, that information should be included here. Other details regarding happenings around the area will be helpful for out-of-town guests. Also, feel free to include your wedding website at the bottom of this card.
Maps & Directions
Will your guests need a map or directions to get to your ceremony or reception? Include this on a separate enclosure card or possibly on the back of your reception card.
Put it all together and you have a complete invitation set – the invitation itself, a response card, accommodation card, and if needed, a reception card and directions.
Have more questions on what should be included in your invitation? Ask away!
*photo c/o Southern Weddings Magazine