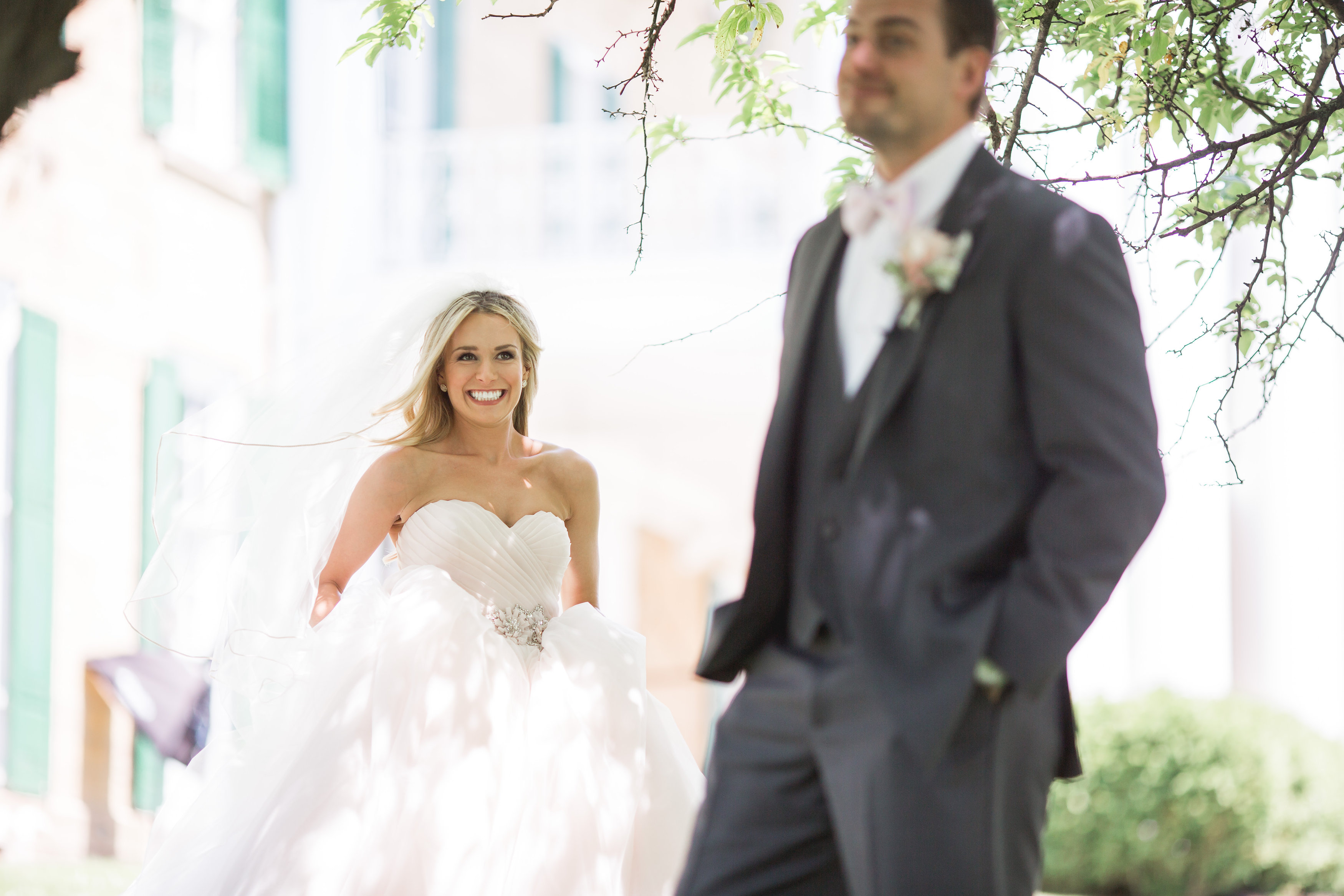 Wedding planning is such an exciting time. But there are lots of decisions to be made during the process. What colors do you choose? What style will your wedding be? Do we like this venue? How many people should we invite? Along with those big decisions are smaller ones. Ones that may or may not seems like large decisions but will have in impact on your big day. One of these decisions we made was to have a first look. A first look for you brides-to-be, is a time where you and your groom see each other first the first time before the ceremony. It's a special time for just the two of you. This was one of my favorite parts of our wedding day. It was a sweet time where we got to slow down, really reflect on the purpose of the day and where my groom got a little teary eyed 🙂
A first-look may not be for every couple. Some couples I've talked with want to stick to the more traditional route of seeing each other for the first time during the ceremony. Or some do a hybrid of a few moments together where the groom is blindfolded or they speak to each other around a corner. This is a great compromise and makes for cute pictures as well!
Here are a few of the reasons we chose to do a first-look:
1. It allowed a special time to slow down together before the ceremony and concentrate on what this day truly means in our lives.
2. It made for beautiful pictures and enabled us to get more photos together without being rushed.
3. It calmed our nerves. I knew seeing Josh before the ceremony would help settled my anxiousness and get those pre-wedding jitters out!
4. It helped the time between ceremony and cocktail hour/reception to run smoothly. Because we did a first-look, there were only a few family photos needed after the ceremony. This meant we could actually enjoy our cocktail hour! Many couples do not get to do that if they are busy taking photos.
Whatever you choose, make sure it's truly what you want to do. We felt it was the right choice for us, but if you feel strongly the other way, don't let vendors or others pressure you into a first-look. It will definitely make your day run smoothly, but it's your day after all!